Description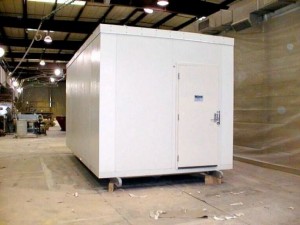 THE WORLD'S MOST ECONOMICAL SHELTER
BUILD & CONFIGURE YOUR OWN !!
Looking for an economical solution to protect your communications equipment?
Tired of paying HIGH $$$ for shelters and cabinets?
Let the ECON line of shelters become your solution!!
PRICES STARTING AT $3995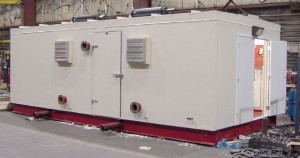 These are metal skin equipment shelters.
Any type aggregate, brick, or stucco finish is available.
Sizes from 4' x 6' to unlimited dimensions, even double wides.
Metal skin can be painted any color.
Completely assembled prior to factory shipment.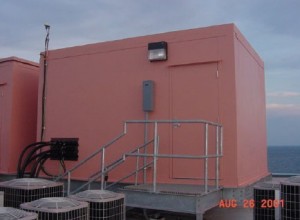 Delivery and off-load anywhere in North America.
Shipments available world-wide.
Prices available on a quotation basis.
With or without floor.
With or without I-bean skid
SEALED DRAWINGS AVAILABLE.
CALCULATIONS AVAILABLE.
Factory installed electrical.
Factory installed AC/heat.
Factory installed overhead cable raceway.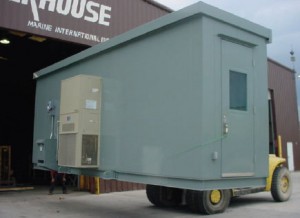 Factory installed entry panels.
In wall electrical or in conduit.
Various metal gauges and finishes.
Various roof types.
Various doors available.
Standard 4-week lead time.
Some stock available.
Everything factory assembled.
Factory delivered and off-loaded.
Designs for high wind and extreme climates.
Mobile units available.
We use our own factory transport vehicles to deliver your new equipment shelter!


Guaranteed Delivery Times!!
Off-load by PROFESSIONALS.
Site preparation available.
Configure your own interior.
Exterior ice shields available.
Waveguide bridges available.
Tower Direct ECON shelters are also ecologically manufactured. We are environmentally friendly.
Let our staff assist you in your building requirements.
Please have your desired size and electrical/AC requirements ready..
I think you'll find our staff easy to work with and we have your interests in mind.
We offer quick turnarounds on quotations and preliminary drawings.
Tower Direct has 37 years experience in this industry. Let this experience guide you towards a successful purchase..
Cabinet sizes also available!